FLOOD DAMAGE & WATER RESTORATION


We know how to clean any type of upholstery in your home. Couches, love seats, dining room chairs, recliners -- we do it all!
Your carpet is one of the biggest investments in your home. Preserve it by keeping it clean and doing maintenance on a regular basis!
Have water damage from a flood? Don't worry -- we're here 24/7 to help! We utilize state-of-the-art equipment to ensure that your home is safe, clean, and dry.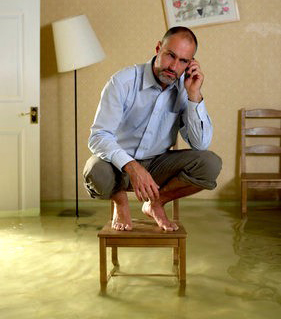 Getting water or other liquids in your carpet can cause some serious problems if not handled properly.
Time is a critical factor when dealing with a wet carpet, so it's important to get competent professionals with the most powerful and up-to-date extraction equipment on the scene as soon as possible.
Our state-of-the-art water removal equipment quickly gets your home dry again!
24 Hour Emergency Service
Water and Sewage Extraction
Carpet Damage Services
IN a flooding situation, THE FIRST ACTION IS TO TURN OFF ALL ELECTRICAL POWER!
Immediately de-energize and disconnect all equipment, including any battery backups. Not only is there a danger to inhabitants and personnel working in the area, and a danger of fire from electrical shorts, but electrochemical action can plate contaminants onto printed circuit boards and associated connectors and backplates.



(206) 850-1877
Toll Free 1-888-665-9125